Beldara is initiated with the idea of bringing a vast range of products online from handpicked sellers/manufacturers of quality products to the buyers, at the most attractive prices, is to achieve a win-win situation for both sellers and buyers. Keeping this in mind we established the online portal www.beldara.com in the year 2014. It is an E-commerce website dedicated to engaging entrepreneurs in conducting online business that offers them:
The convenience of connecting with sellers at any time and from anywhere.
Wider marketplace with a vast range of products and suppliers.
Onetime investment for the complete package.
Enhanced business visibility.
Access to a vast number of clients and the monthly lead generation
Increased Brand Equity.
Lead management system.
E-commerce and CMS implementation.
Online marketing.
Customized apps/business applications.
The Mumbai based Bignay Herbal Products Pvt.Ltd. is established in the year 2013 and is committed to bring products that are pure and natural for consumers and create a niche market for their quality product range. One such product is the Bignay Hair Oil that contains all the goodness of 11 types of traditional Indian herbs that help in achieving deep nourishment of hair roots and scalp, prevents dandruff and achieve regeneration of hair right from the hair root level.
The vision and mission of Bignay Herbal Products Pvt. Ltd., is to help promote quality products that are blended with natural herbs that Mother Nature has gifted to this world without any harmful side effects. The company makes sure all their products are organic and safe for human consumption and for the environment. Quality products and transparency in conducting the business is never compromised at Bignay Herbal Products Pvt. Ltd. as we believe that trust is the backbone of every successful organization.
Plunging into building and construction related activities the Mumbai based PMK BUILDERS and DEVELOPERS, a part of the Khandekar Group of companies, is born in the year 2016 to harnessing the growing demand for quality and affordable residential homes in the urban and rural areas.
Our company is managed by experienced people who know how to give great value to the available resources and possess the abilities to handle any type of projects in different categories. Keeping this in mind our company has ongoing sites in the Ambejogai Residential Project. We also possess expertise in providing services such as construction consultancy, estimation, management, etc.
Our vision and mission are to be a responsible corporate entity with an eye on social cause and benefits and be able to adopt latest technologies in our field of activities. To encourage innovative ideas, integrity, skill development, and focus our keen eye on safety, health, and the environment. Keeping this in view we make sure that our products and services are of high standards and meet and exceed our customer expectation.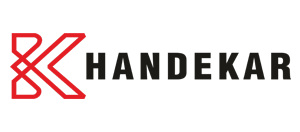 With the idea of bringing farm produce into the kitchen at affordable prices as the main goal, the Khandekar Group of companies launched the PMK Online Retail and Marketing based in Mumbai. Fondly known as PMK Online, the company was originally conceived in the year 1970 to cater to the growing needs of farm-related products.
Being in the customer-driven market we are committed to providing a vast range of products and services as per customers' choice and needs. Naturally, we have experts to manage the organization and understand the market, as well as the end-user behavior. Accordingly, plan our strategies to enhance the business in trading activities, in groceries, and other farm-related products.
Our vision and mission are to provide choice and quality products to consumers at affordable prices as well as to promote farm-related products for the benefit of farmers and the consumers. We aim to be able to update our knowledge and expertise in the field of our activities in order to bring the best to our customers and exceed their expectations.
Based in Mumbai the INDIABIGSHOP is established in the year 2013 and are into manufacturing, trading, E-commerce, and export activities. Our online portal www.indiabigshop.com is dedicated to promoting a range of fast-moving consumer products that includes Handcrafted goods, Kitchen utility products, Home decor products, Personal care products, Jewelry accessories, Gift items and Clothing.
Our product rage revolves around Indian traditional craftsmanship, unique product choice, and superior quality. We are committed to maintaining stringent quality standards that make INDIABIGSHOP synonymous with high standards and quality products.
The products are available internationally through multiple online platforms, thanks to experienced people behind this project and their vision in promoting quality products and popularizing the evergreen Indian traditional craftsmanship.  Their mission is to make INDIABIGSHOP a household name not only in India but also internationally and keep serving the customers with unique and stunning products year after year.